Posted by Gus in Movies | 2 Comments
Wall redecoration
I have been looking for some time for new posters to add to my room walls, and move some of the existing posters / art around.
A few weeks ago I managed to get a Ponyo on the Cliff by the Sea movie poster.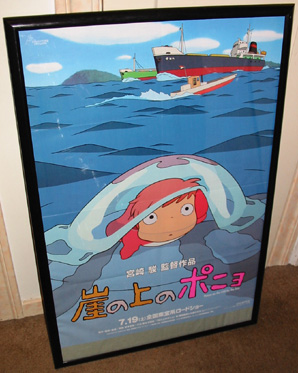 Also just a few days ago I managed to secure another addition to the collection (it arrived today), I think I got lucky on this one… an original movie poster of Howl's Moving Castle
, the challenge is now going to be to find a frame large enough to hold it, these posters are very large.