Posted by Gus | 0 Comments
This past weekend I had the opportunity to attend WonderCon 2009 and after that I took a quick trip to the Kinokuniya Store in San Francisco, CA.
Saturday was practically a 12hr day for me, from getting up at 7am to getting back home at 7pm, and a lot of fun and discovery in between.
I purchased a ticket in advance, so that saved me from standing in one of two lines inside of the Moscone Center. There was however a very long line outside that wrapped around the block on the way in. Good thing it wasn't raining at that time.
What was it like? it was great, initially I didn't see great costumes but as the day progressed I got to see some really cool stuff, like this transformer below.
From SFRichardT @ Flickr.
Another cool thing to watch was our good old friend R2D2 (a couple of droids actually) yeah they attract the attention of everybody old and young.
From veggierebel @ Flickr
The following site contains more info about these droids, www.artoo-detoo.net – now there is another way to be creative.
Mark Hamill
From bonniegrrl @ Flickr
Carrie Fisher
Image no longer available
However I didn't get a chance to see Sergio Aragonés, when I visited his booth he was not there. I recall I purchased a couple issues of the comic GROO (which I found yesterday along with my old incomplete collection of Thor – from 1984 – amazing that so many years have passed and I still have them)
Image no longer available
As you can see this was one busy day! I also had a chance to attend a few panels / presentations and visit Enrico and his  friends (in two separate booths).
Below is a copy of Mia by Enrico and a copy of Rose and Isabel comic by Ted Mathot – read both comics non-stop in one sitting, and now I want to know what happens next.
I have been following Ted's blog for a while and just recently started to read some of his old posts. There is quite a lot of information there to learn from  (thank you for taking the time to share).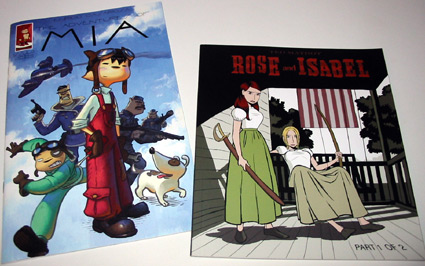 Lastly, I managed to take a quick trip to the Kinokuniya store in San Francisco, with the only mission of finding those pencils (I was also out of time, so it had to be a quick visit).
I found both brands I was looking for but for the Tombow Mono 100, you have to purchase the whole box and they didn't have the grade I wanted,  so I just purchased (Mitsubishi Hi-uni) pencils, two for my wife and two for me… to try them out (2B and 5B).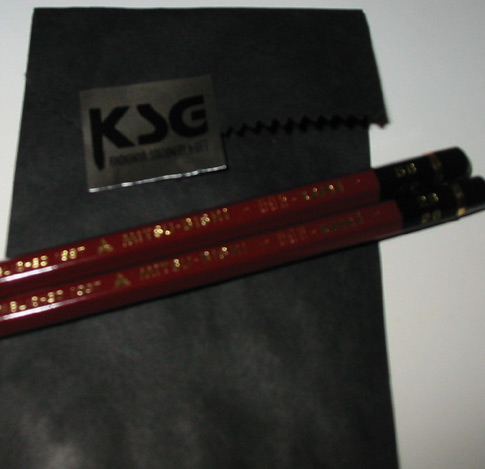 That was one busy Saturday!
Read More