Posted by Gus | 0 Comments
I believed I mentioned a while back that I carry a small pocket size sketchbook and a sepia micron pen in the glove compartment of my car so that I can sketch while waiting at various locations and/or to capture some quick idea.
Below is a set of sketches I did back on March 2009 and April 2010, most of them were created while waiting at the DMV office and a few other waiting rooms, in no particular order (hence capturing mainly their backside).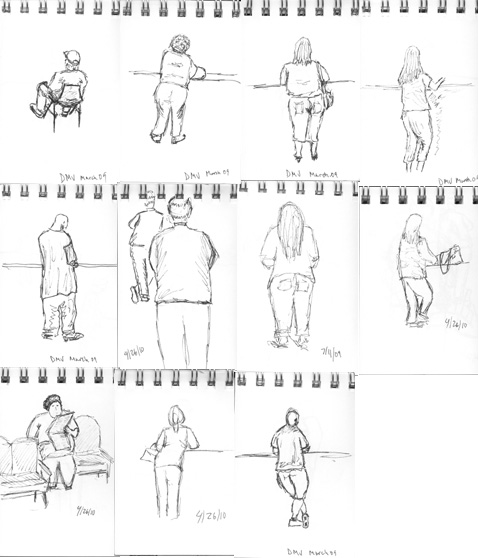 Read More
Posted by Gus | 0 Comments
Saturday October 25th was SketchCrawl #20, I decided to stay local a few days prior to the big event.
Since I was staying local I figured it would be a great time for my little dog to spend extra time outside, and perhaps sketch a few things that have caught my attention when I take him for a walk.
I used a micron pen for the first sketch, it is always a little 'scary' using a pen because you cannot erase if you make a mistake. I figure by using a pen I would force myself to just sketch and not pay attention to perfection.
After the sketch was completed, i figured I should also add color, I was also curious to see how this sketchbook would handle water. Below is the result.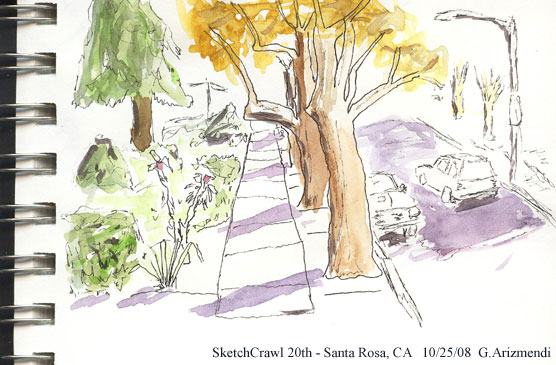 Where shall we go next?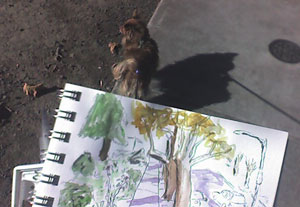 The second sketch I did was that of an oak tree, but I didnt finish because my little dog was just too impatient, hehe his idea of going out was not one of staying in only one place.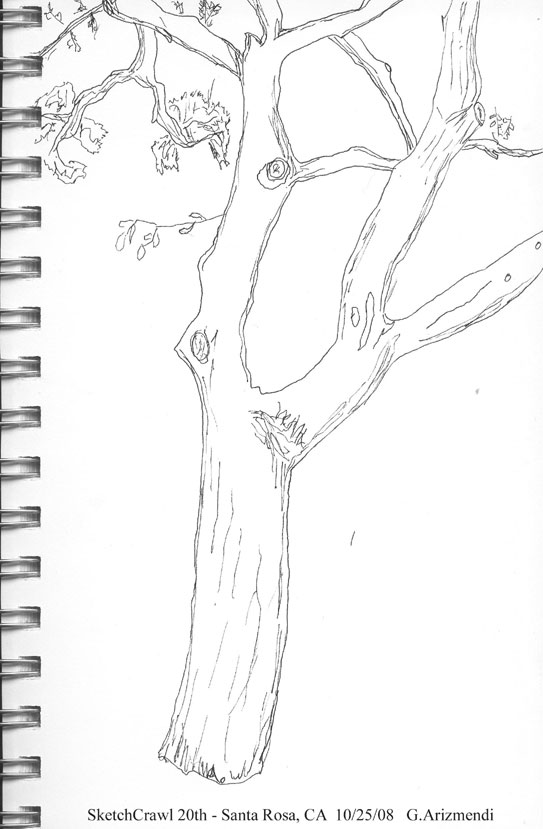 Below are links of some of the materials i used, my portable watercolor (student grade) is a different model.
I buy most of my materials at Blick.
micron pen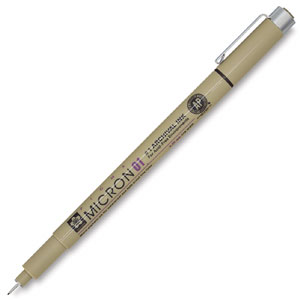 Winsor & Newton Cotman Watercolors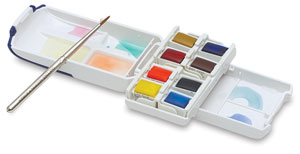 Niji waterpen (love these)

Read More