Posted by Gus | 0 Comments
It has been about eight months since I started sketching more regularly. When I was a little kid I used to draw a lot, I think all kids do, then at some point the activity decreased. I do recall drawing on the corners of books and making little animations, although I do not recall exactly when. I will leave the story of how I got started for another post.
I wanted to share with you the materials I have collected so far these past months, some of them are recent acquisitions.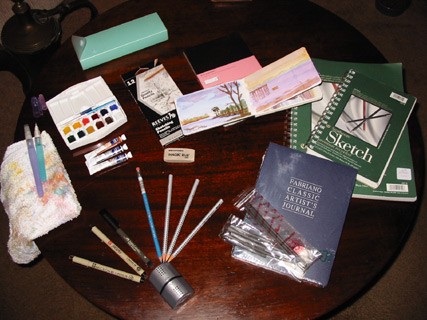 When I was starting I liked to see what materials others were using, (still do) as a matter of fact some of the items you see here are what other artists use. I will go more in depth in future posts about each of the items.
Right now I am concentrating on pencil sketches/drawings, and watercolor, I will also try out charcoal, we shall see how that goes.
In the mean time if you know of any other cool additions please let me know.
Read More