Posted by Gus | 0 Comments
Well we got the chance to go see WALL-E, but not until around 2:45pm due to issues that came up.
How was it? It was Excellent!!!, but don't take my word go see for yourself. Love the graphics, the story, etc. Sometimes you see movies and you can tell what will happen next, at least for me that was not the case, the story hook me and at some point I even forgot I was watching an animated film. Not many animated films do that for me, actually now that I think about it I don't think it has ever happened. Each character was animated beautiful.  I can't wait to see it again, I think it would be really cool if there was an Imax theater close to home.
The widget below is pretty cool, it allows you to view the trailer without leaving the page 😉 The vignette's are pretty cool as well, more animation to enjoy.
Read More
Posted by Gus | 0 Comments
I officially started my vacation on SketchCrawl day (Saturday June 21st), and so far it has been very nice.
We live in beautiful Northern California therefore there are quite a lot of places to visit. We visit towns around us on weekends but it is nice to be able to spend more time and/or visit during the early morning on a weekday. The idea was also to sketch here and there, maybe we will get to that too 😉
Today I had the opportunity to drink my favorite drink "Mocha Milkshake" 🙂 yum…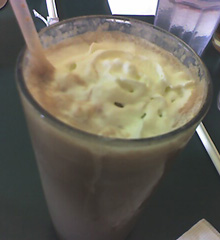 I also decided to purchase advance tickets for WALL-E for my wife and I, just in case there is a long line early Friday morning, who knows…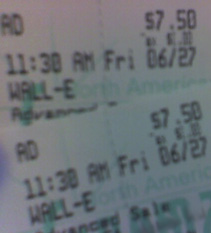 Read More