Posted by Gus | 0 Comments
Here is a water tower sketch I did during my lunch hour a week ago. I have seen this water tower for the past couple of years on the way to work, figured it was time to sketch it.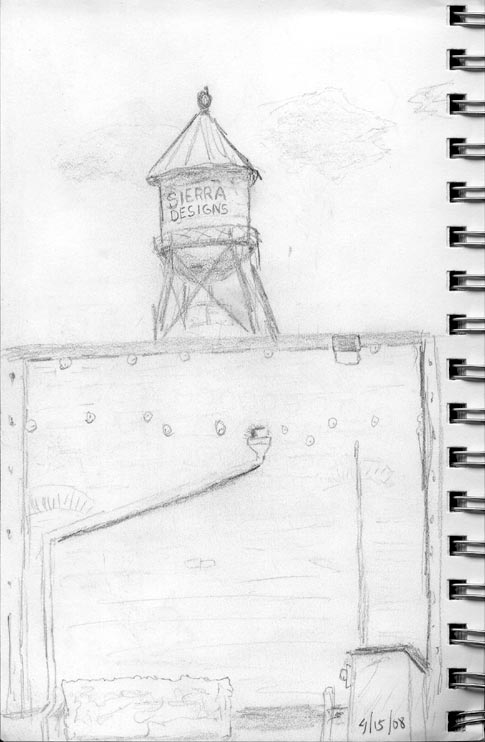 I saw the brick building and felt I should also add the bricks but then decided not to, I think there are times when we just want to do a quick sketch to capture the location and next thing we know it has become a drawing, with all the extra detail… and that is the challenge (at least in the beginning… what not to include).
For this sketch I used the Tombow Mono 100 HB pencil and I liked it.
Tools are tools right?  It is practice, practice, practice what allow us to improve!  Some say that it is not necessary to have better tools, other say that you might as well use them to get better results. I guess in the end it is a personal journey and perhaps one has to try both and see what works best.
Personally I think that if you can, you should use the nicer tools. I am still using student grade watercolors simply because I refuse to let them go to waste, once I am done with those I'll move on to the artist grade. It just occurred to me that maybe I should try the nicer grade as well so I can see the difference, and I think I will try that next.
By the way I am looking for a nice pencil sharpener, if you have a favorite please share.
Read More