Posted by Gus in Art | 0 Comments
Artist Watercolor Set
I couple of days ago I was fortunate enough to come across and purchase 32 5ml Winsor & Newton – Artist Watercolors tubes. Every book I have come across that teaches the medium suggests using the artist grade as opposed to the student grade.
I have followed various tutorials out there and have noticed that my mixes do not look the same, It occurred to me that it may be due to them using artist grade and me using student grade watercolors (I also need to learn more).
Below is a picture of the set (minus three that I gave to my wife).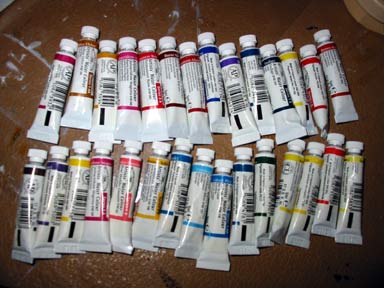 I can't wait to start using them.