Posted by Gus in Art, Inspiration | 0 Comments
de Young Museum
Back in October of this year, my wife and I visited the de Young Museum in San Francisco during one of my vacation days, it was our first time since the remodeling took place. We truly enjoyed the day and appreciated the visit, although we didn't stay there for long due to other obligations. I took my sketch bag but didn't sketch anything, I was simply amazed at the amount of art on display and spend my time just looking.
We must definitely go back and view the exhibits at a more slower pace, specially the New Guinea Art section. We took some photos of some amazing pieces of that section as well as of the Art of Americas section, below is one of them.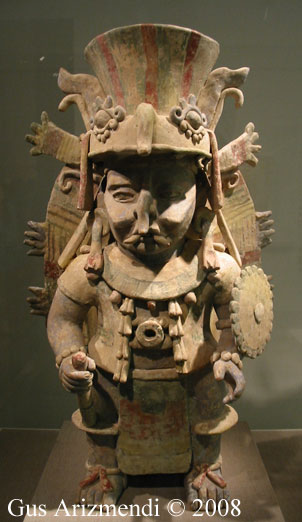 When I was a kid I had the opportunity to also visit Museo Nacional de Antropologia located in Mexico City, I never got the chance to fully view everything, I am sure after so many years their collection has grown.
We also want to visit in the near future the Asian Art Museum as well as the San Francisco Museum of Modern Art both located in San Francisco, CA.