Posted by Gus in Art, Sketches | 0 Comments
Random Mini Sketches
Happy New Year 2009!
May this new year bring success and happiness to all of you!
I wanted to share with you a couple of simple sketches I did these last couple of weeks. The first two were done after a company Christmas dinner on a very cold day.
San Francisco view from Berkeley, CA.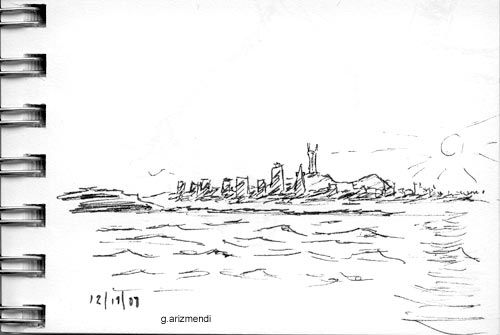 A sailboat that was passing by… inspired by sketches done by an illustrator from Germany…  I decided to give it a try.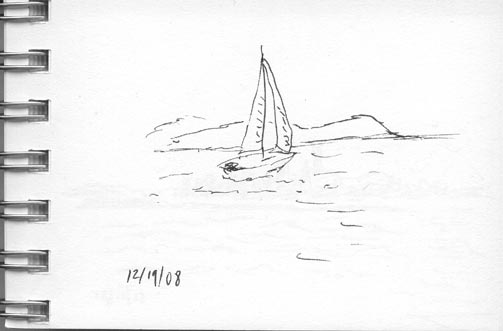 Today while waiting once again I did these other two sketches. A magazine next to where I sat had a horse on the front cover which caught my attention, and a quick sketch of another person which moved too fast for me to fully capture (which is good I think – there is that chance of overdoing the sketch – and no way to erase as I am still using that sepia micron pen).