Posted by Gus in Art, Sketchcrawl | 0 Comments
SketchCrawl #21
Here we are once again getting ready for SketchCrawl #21
Artist in 95 different locations will be participating on January 10th, 2009. I can't wait to see all of the artwork of SketchCrawl. It is going to be great, it always is… I really enjoy viewing the artwork at the end of the SketchCrawl event both in person and online. It is always interesting to see how different people interpret and express on paper the same item and/or environment that you are also looking at.
I also wanted to share with you a picture of the "Official SketchCrawl T-Shirt" yeah! Very nice T-Shirt – Top Quality material and print, well worth the price.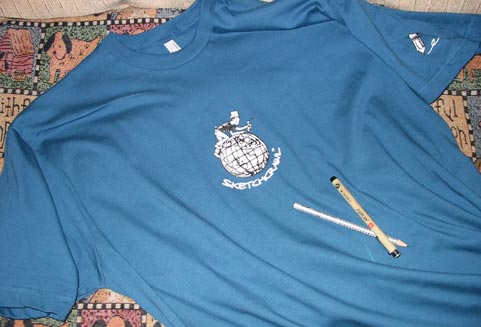 For more information about participating locations for this and future events, please visit the official forum.
You can purchase the Official SketchCrawl T-Shirt at the following location.